You can update and manage credit card payment methods for your domains and add-on services.
Login to your account at EnCirca: https://manage30.encirca.com/
In the left-hand menu select 'Payment Methods'.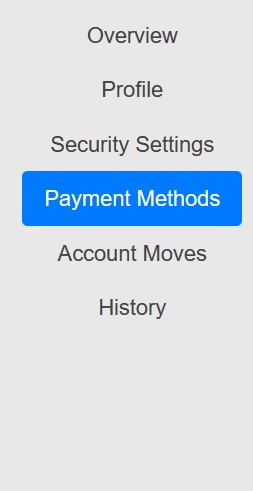 You will see a screen with a list of options. Buttons will take you to the proper page to update your automatic payment options.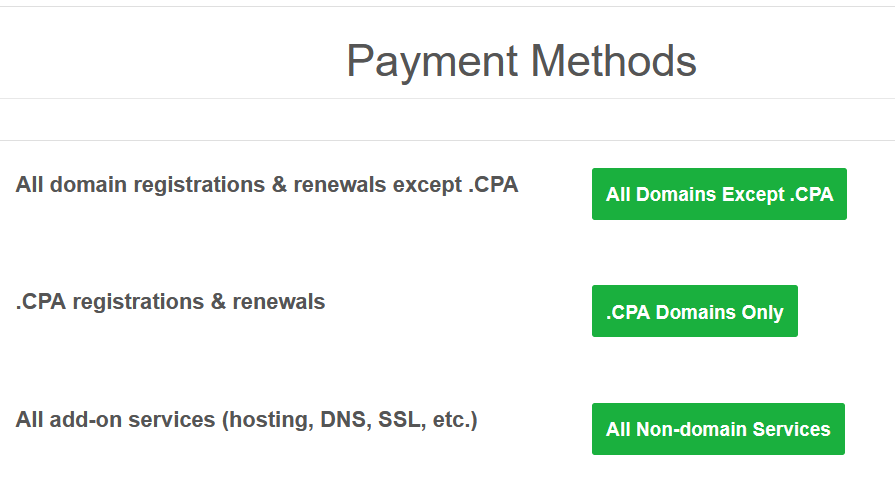 Domain Registration and Renewal (non-CPA)
If you are not logged in, you will be prompted to log in
If you have saved payment methods already, they will show in the "Saved Payment Methods" tab
You can have multiple payment methods
Click on the links below the payment description to remove and designate one that is the default payment




To add a new payment, click on the "Credit Card" or "ACH" tabs
Add your information, including address, email and phone number


Accept terms and Save
Your new payment method will be added to your Saved Payment Methods tab and will become the new default payment




.CPA Domain Registration and Renewal
If you are not logged in, you will be prompted to log in
If you have saved payment methods already, they will show in the "Saved Payment Methods" tab
You can have multiple credit cards
Click on the links below the payment description to remove and designate one that is the default payment




To add a new payment, click on the "Credit Card" tab
Add your information, including address, email and phone number


Accept terms and Save
Your new payment method will be added to your Saved Payment Methods tab and will become the new default payment


Add-On Products (Hosting, DNS, etc) Payment Methods
If you are not logged in, you will be prompted to log in
If you have saved payment methods already, they will show in the "Saved Payment Methods" tab
You can have multiple payment methods

You can edit your existing payment method with A new expiration date or a new address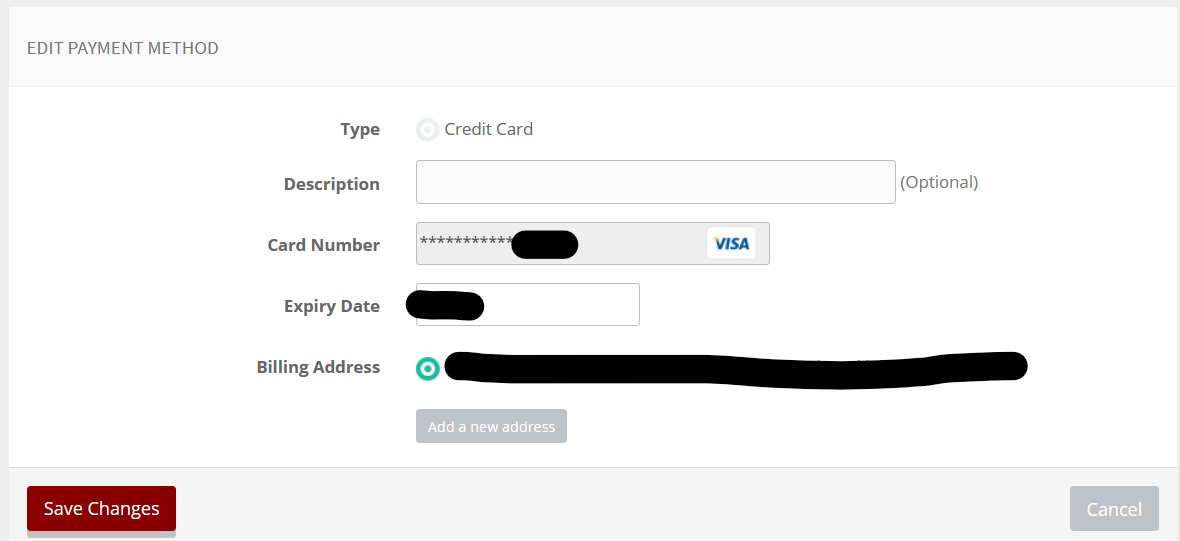 Or you can add another cc for payment